What To Do in Cabo San Lucas
Experience Town Like the Locals
Cabo San Lucas is one of the world's most celebrated vacation destinations – and thanks to our prime location on beautiful Medano Beach, Cabo Villas Resort & Spa places the very best of the city right at your doorstep. Walk from our hotel to the iconic marina, shop at upscale boutiques, take part in exhilarating outdoor activities or immerse yourself in Cabo's famed nightlife scene.
There are plenty of interesting things to do for those looking to venture beyond Cabo, too. Stroll through the historic town of Todos Santos, embrace the stunning beauty of Cabo Pulmo Marine Eco-Park or visit the quaint fishing village of Pescadero.
Need advice on what to do, see or experience while you're here? Ask a member of our team; we love Cabo and we want you to love it too!
New Year Eve
Corazón Resort & Spa is celebrating the New Year beach style.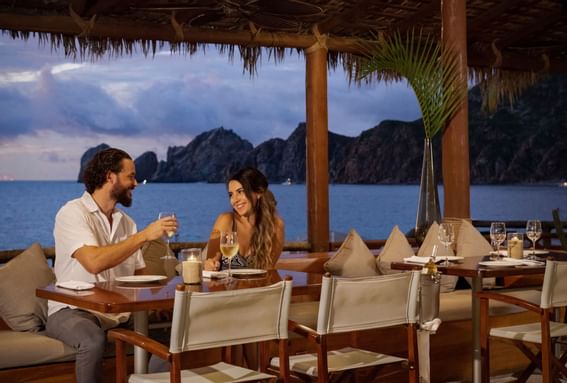 Aleta Beachfront Restaurant and the Beach Bar
A Holiday Dinner you will never forget.
Beachfront delicacies, family time, and refreshing sea breezes create a festive atmosphere and holiday cheer. Enjoy a 4-course chef-created meal with all the holiday favorites followed by a traditional slice of Pumpkin Pie.
December 24 & 25, 2021
6 PM – 11 PM
4 Course Dinner
$900 Pesos per person
Children 6 and under may select a meal from the "Kids Menu".
Reservations Required
Tel. 624 105 17 94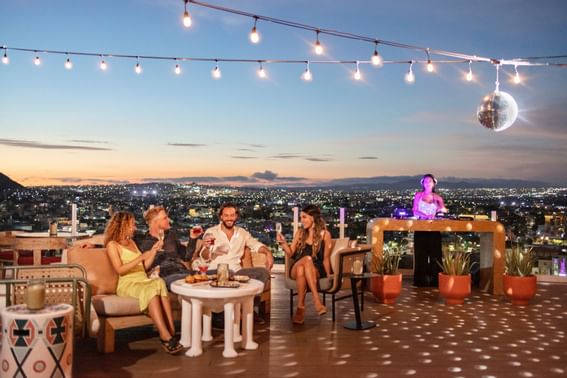 Rooftop 360°
Dance the night away at the new Rooftop 360. Tower above the city with the sounds of local DJ's and the dazzling lights of the city below. Enjoy an authentic Taco Bar with the purchase of four select bottles.
December 25, 2021
7:30 pm to 2 am
Price varies on table selection and bottle service
Reservations Required: Yes
Tel. 624 163 78 60
Aleta, Beachfront Restaurant
Celebrate the New Year while enjoying the chef-created buffet and crafted drinks. This exclusive event is designed to bring in 2022 with all the excitement and sparkle of a new beginning.
December 31, 2021
9 PM – 2 AM
Buffet and Open Bar
$2500 pesos per person
Dress Code: Formal
Reservations Required:
Tel. 624 105 17 94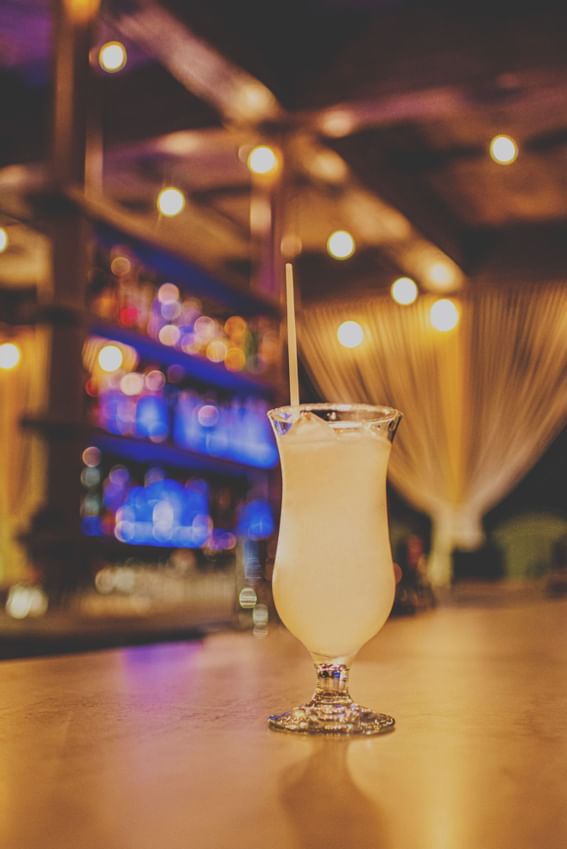 Beach Club Medano Beach
Enjoy this fantasy on the beach. Masks, formal wear, and an abundant buffet of all your favorite taco creations. The open bar creates an indulgent evening with delightful sea breezes, red carpet entry, light show, DJ's, Gogo Dancer, and artfully designed lounges for party-goers.
December 31, 2021
9 PM – 2 AM
Taco Buffet and Open Bar
$2200 pesos per person
Dress Code: Formal Wear + Mask
(Lounges and Cabanas may be reserved for an additional fee)
Reservations Required
Tel. 624 105 17 94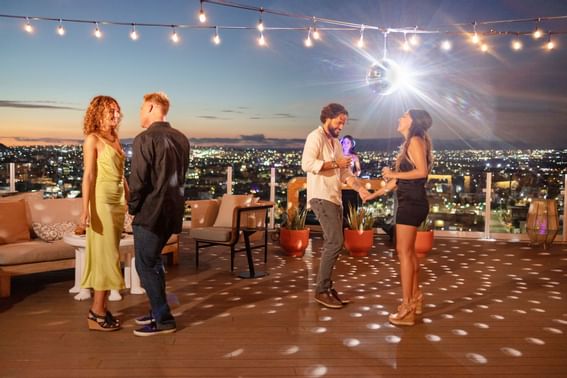 Rooftop 360 New Year's Eve Party
Say Hello to the NEW YEAR at the most sought-after venue in all of Cabo. Local favorites Cin LoHe, Cesar, Carlos Rosas, Tony will be spinning the best in Electronica, House, Techno, and Dubstep, which will keep you on your feet all night. Indulge in the chef-created 5th-course menu with a premium open bar and a spectacular light show. This exclusive event is limited so hurry to book.
December 31, 2021
9:30 PM – 2 AM
5-course menu
Dress Code: Elegant
Shared tables as low as $285 per person to $750 per person. (Premium tables may be reserved for an additional fee and includes a champagne bottle)
Reservations Required
Tel. 624 163 78 60